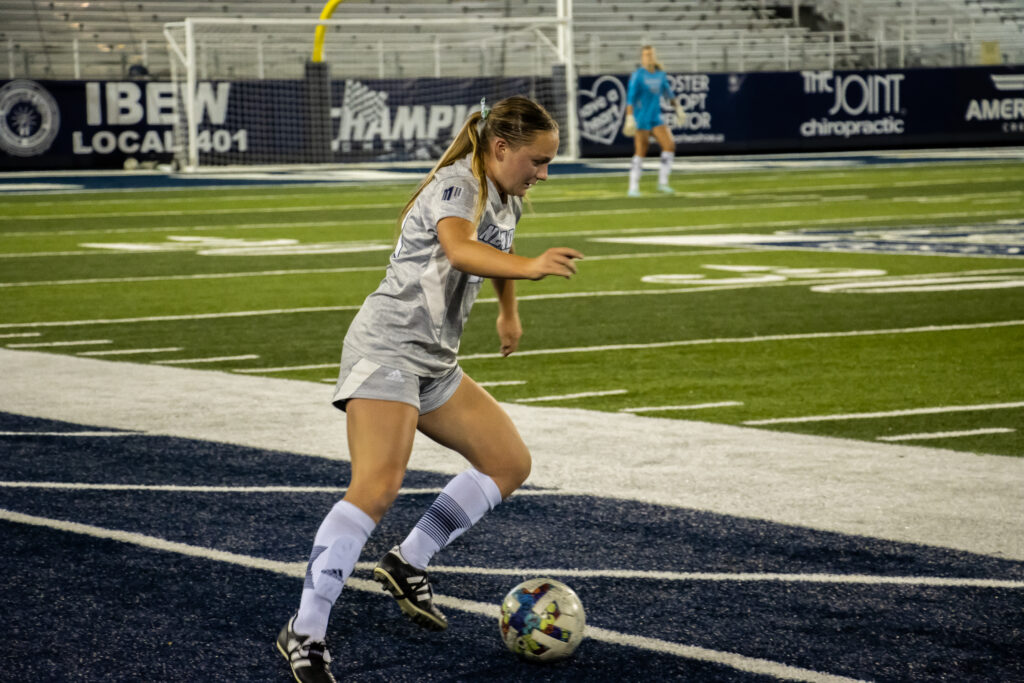 The Nevada women's soccer team traveled to Laramie, Wyo. on Sept. 24 to face off against the University of Wyoming for its second conference game of the season. Nevada beat the Cowgirls 1-0 in a tense conference matchup.
Both teams were aggressive in the first half. The Wolf Pack racked up eight fouls and one yellow card on Lauren Muff, Nevada defender. Wyoming acquired a staggering 13 fouls at the same time. Though neither team scored in the first 40 minutes, Wyoming had four shots on goal and Nevada had three. However, both defensive lines were able to hold strong until halftime.
The second half proved to be even more hostile on both sides. Wyoming tacked on another 16 fouls to their previous 13. Muff received her second yellow card of the game and was thrown off the pitch 61 minutes into the game. From this point on, Nevada played with 10 players against the Cowgirls' 11. Despite Muff's ejection and the setback, the Wolf Pack did not let up. Gabby Brown, Nevada defender, scored on a near-perfect penalty kick against Haley Bartel, Wyoming goalkeeper.
After Brown's goal, Wyoming maintained possession of the ball and made seven more shots on goal. However, the ball never found the back of the net, and Nevada held on to their 1-0 lead until the end of the game.
After this victory, Nevada's season record is now 3-4-4 and their conference record is 1-0-1. Their next conference game will be Sept. 28 at home against Fresno State at 7 p.m.
Lily Walker can be reached via email at derekraridon@nevada.unr.edu or via Twitter @RaridonDerek