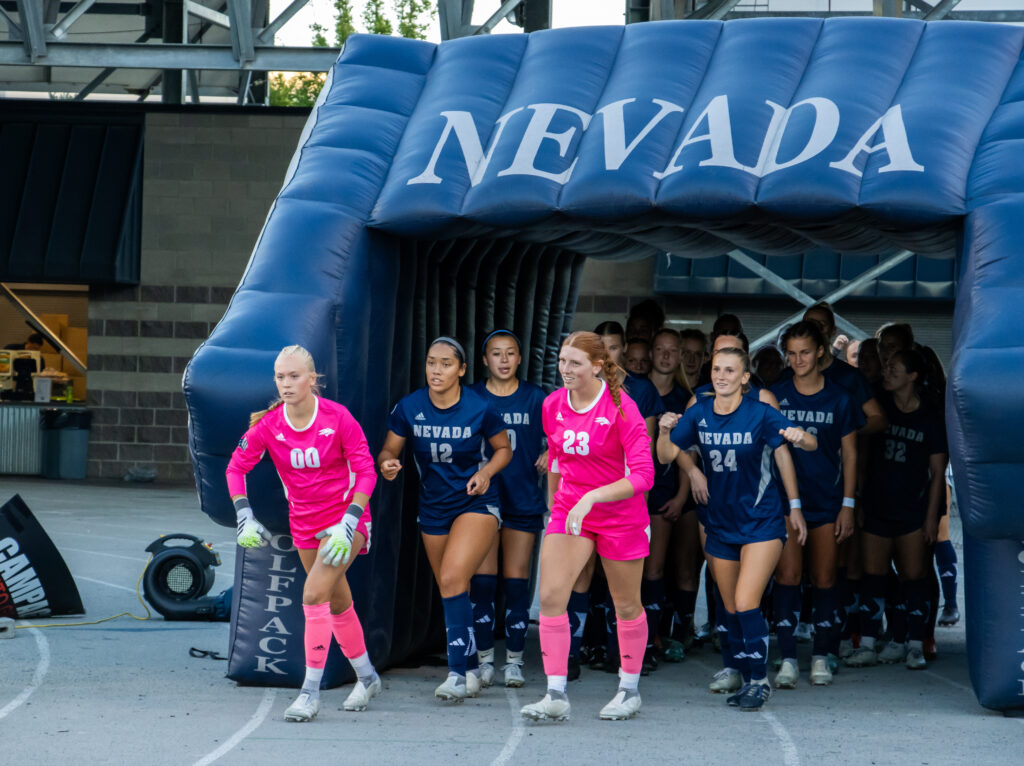 The Wolf Pack traveled to the U.S. Air Force Academy in Colorado on Oct. 8 for their sixth conference match of the season, where a late goal allowed Nevada to beat Air Force 1-0.
The first half saw no goals for either the Pack or Air Force, though Nevada did have four shots on goal while the Air Force had seven. There were a total of six corner kicks in the first half, four for Nevada and two for Air Force. No yellow cards were awarded to either team until later in the game, and overall it was a pretty clean 45 minutes, as Nevada only had three fouls, and Air Force had four.
Early in the second half, each team had multiple shots on goal. The Pack had eight total, and the Falcons had nine. Nevada was awarded three corner kicks in the second half, while the Air Force was given none. The second half saw the first yellow card of the game, given to Cassi Bych, Air Force defender, as well as seven fouls for the Air Force and five for Nevada.
The only goal of the game was scored in the 84th minute by Brooklyn Blake, Nevada forward, with an assist by Emily Rich, Nevada forward. After this goal, the Air Force Academy had two more shots on goal, but one was missed and the other was saved by Ally Larkin, Nevada goalkeeper. A yellow card was given to the Nevada team in the 90th minute with twelve seconds left in the game.
The Wolf Pack's season record is now 5-5-5, while their conference record is 3-2-1. Their next game will be at Mackay Stadium on Oct. 12 at 7 p.m., where they will face off against the University of New Mexico Lobos.
Lily Walker can be reached via email at derekraridon@nevada.unr.edu or via twitter @RaridonDerek