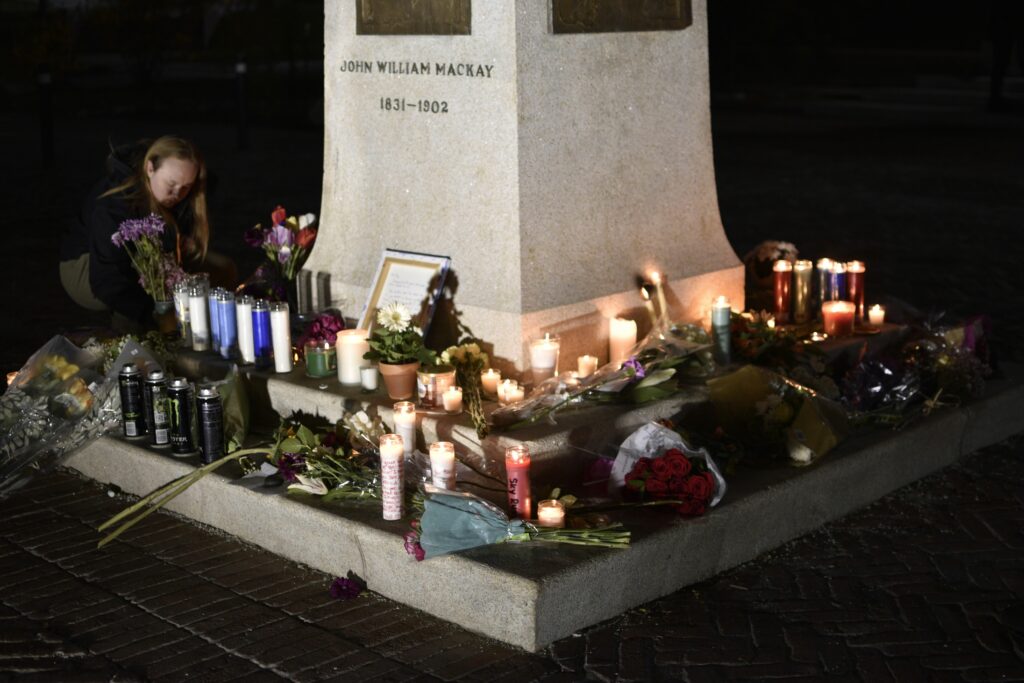 On a chilly Sunday night, the University of Nevada, Reno and local community came together to honor and celebrate the life of Sky Russell, 21-year-old, soon to be graduated, environmental science student.
Warm lighting, the sweet smell of the candles and the chirping of birds in the trees encapsulated the event as many came to mourn the loss of a beloved family, friend and community member.
Russell took their own life after a long struggle with mental illness and their body was discovered on the northeast end of the Quad on May 4. Since the discovery, the campus and local community quickly came together to support Russell, their family and friends.
A fundraiser was set in place to help raise money for Russell's memorial and other expenses, as well as a vigil, arranged by Barstool Nevada and Old Row Nevada on May 7; both were assembled within a day of the news.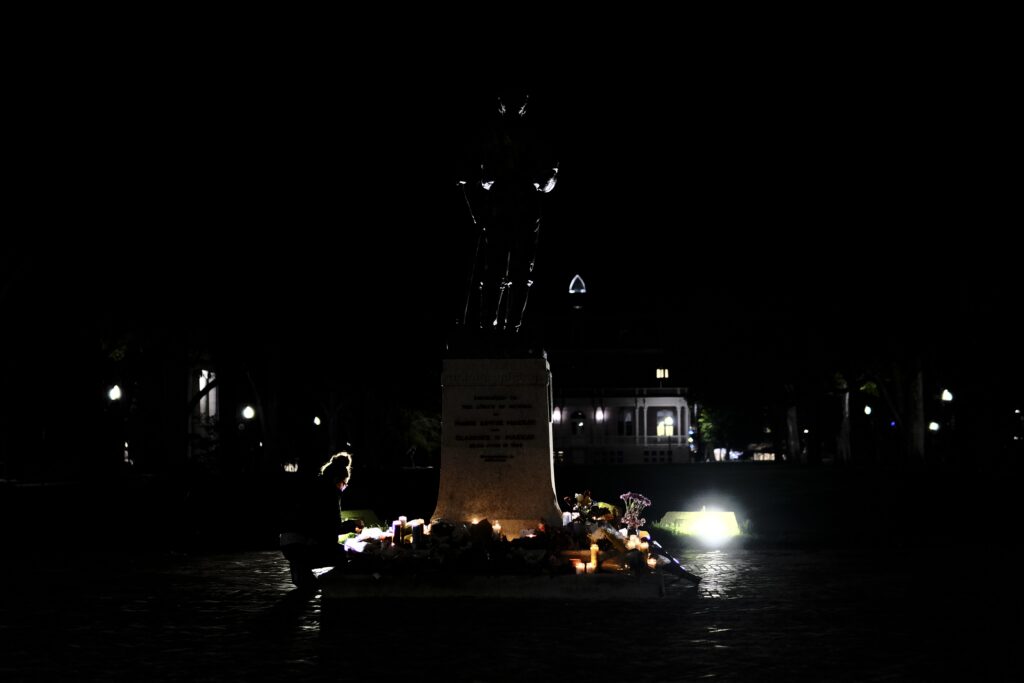 "With this devastating tragedy, the Russell family needs our help," Michelle Wallace Leutzinger wrote, the organizer of the fundraiser and close family friend. "…With everything they're going through, having to worry about money shouldn't be added to their suffering."
Within a day of the fundraiser being erected, it had amassed $22,000.
Hundreds of people, including many who knew Russell, congregated at the Mackay Statue starting at 8 p.m. to leave small mementos of remembrance for Russell's life — including flowers, candles and letters — or to give condolences and remember the person.
Scribbled on the letters and candles were things like "for Sky to read only!" or "you're loved." One small note was left that read "the smartest environmental scientist I knew."
Meika Onigkeit, a co-worker of Russell's from their time working at Habit Burger on campus present at the vigil, said they had seen them only a week ago, and the death was "pretty sudden."
"It was really upsetting to realize it was my friend that I knew," said Onigkeit. "They were just about to graduate and they were so excited for their future. For it to be gone now, is really, really sad."
Onigkeit said they were disheartened to see many on the internet not using Russell's proper pronouns and being "nasty." Russell went by they, them and theirs pronouns, however many large media outlets used improper pronouns, including Barstool Nevada in their post about the arranging of the vigil.
Talking about the situation with their partner has been a way of coping for Onigkeit, however they are trying to celebrate rather than be sad.
"We're trying not to be sad, because that's not what they would want; they would want us to celebrate them," said Onigkeit. "We've been trying to find, like, things that they love to do and putting that in our lives, so we can always have a piece of them."
Onigkeit will miss Russell and cited them as "the best coworker ever," as they would sing together in the kitchen while they worked.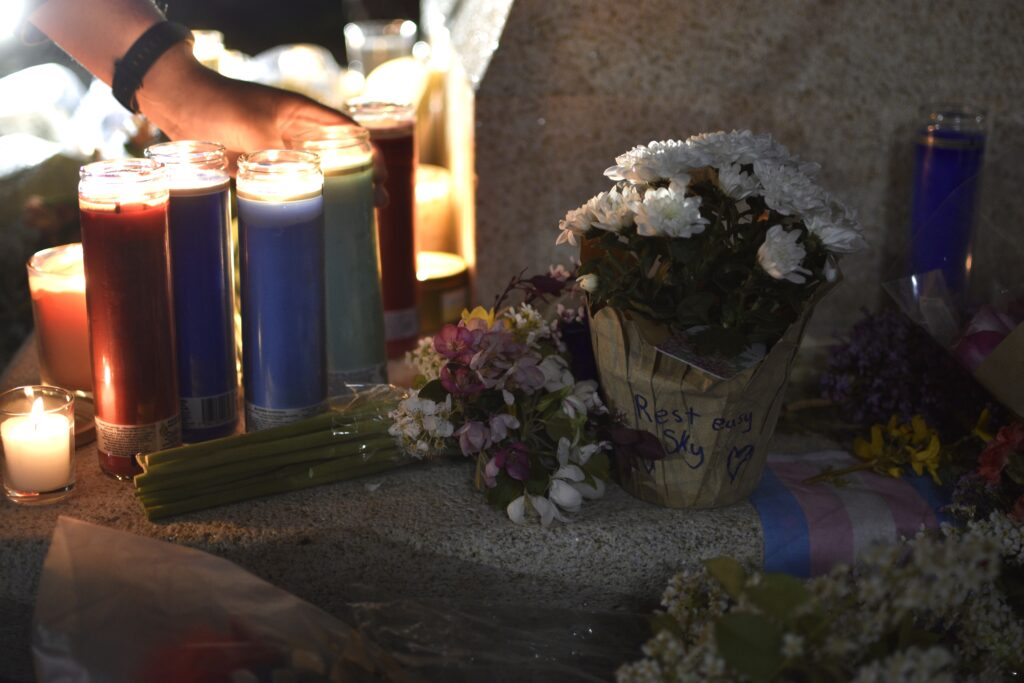 Logan Atkerson and Rudy Gonzales, members of Phi Delta Theta, came with their fraternity to show support.
"We're very big on community," Atkerson said. "We thought it was best we show our support for the community and for someone that sadly lost their life."
Gonzales added, "We're the Wolf Pack family, so we all just need to be here for one another."
Atkerson revealed he's tried going to the university for therapy but it's not as easily accessible as advertised to be. Whenever Atkerson has tried receiving therapy he's been put on a waitlist because of the amount of people who are also attempting to receive mental health help.
"I mean, it's pretty pathetic," Atkerson expressed. "There are people clearly that need help, and it's like, you're going to put me on a waitlist?"
Atkerson understands resources are limited but wishes there were steps taken to address the issue.
Russell will be remembered as a bright individual with a strong passion for the outdoors and deeply loved by their family and friends.
Lizette Ramirez and Emerson Drewes can be reached via email at edrewes@sagebrush.unr.edu or via Twitter @NevadaSagebrush.