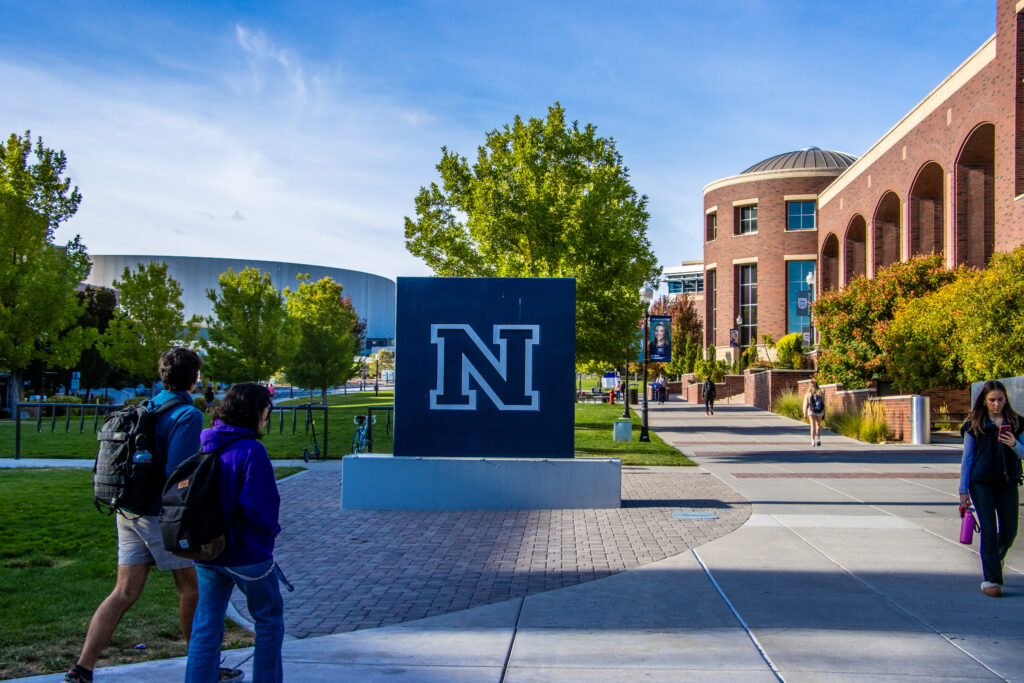 In the Lux Nightclub of the Grand Sierra Resort, Alex Meruelo, owner of the GSR, along with Brian Sandoval, president of UNR, and Stephanie Rempe, Nevada athletic director, announced on Sept. 27 plans to build a new, at least $1 billion entertainment district set to open in fall 2026. The plans include a new, state-of-the-art arena that is set to house the Nevada men's basketball team upon opening.
However, it will not cost the university or city a cent.
The men's basketball team is set to start playing during the '26 to '27 or '27 to '28 season, but the Board of Regents must approve the time table for the men's basketball team's move before that can occur. In the announcement by Alex Meruelo, owner of the GSR, the area will also house never before been seen, "class A" events in Reno, like Disney on Ice, boxing, mixed martial arts and, hopefully, NCAA tournaments in the future.
The GSR arena will house an estimated 10,000 people in the stands, which is less than the Lawlor Events Center — the current home of both basketball teams — by 2,000, and will include special suite seating lining the top. More typical stadium amenities will be included, like food and drink, merchandise and retail, but most importantly, convenient parking will be plentiful.
Lawlor Events Center is within quick reach of students, located conveniently, at the north end of campus, but the new arena is not so close; in fact, it is an eight-minute drive. However, Nevada Athletics has promised students a free shuttle service to-and-from games.
Another item of note is the women's basketball team, who have seemingly been left out of any discussions with the new building. Per the Nevada Athletics FAQ, the Wolf Pack women will still be playing at Lawlor Events Center when the men's team moves.
"Nevada Athletics is excited to continue to make Lawlor the dedicated home for
our Women's Basketball program," said the FAQ. "Nevada Athletics will focus on continuing to create a great atmosphere for our Women's Basketball team and our fans to ensure Lawlor
provides a true home court advantage for our team."
Season ticket holders of the men's basketball team will have the first opportunity to buy tickets at the new arena, according to Nevada Athletics. However, any fans who want to buy any tickets for the team's first season at the Nevada Arena now can do so by calling the ticket office or visiting mynevadatickets.com, giving two different messages to the groups.

Derek Raridon can be reached via email derekraridon@nevada.unr.edu or via Twitter @RaridonDerek