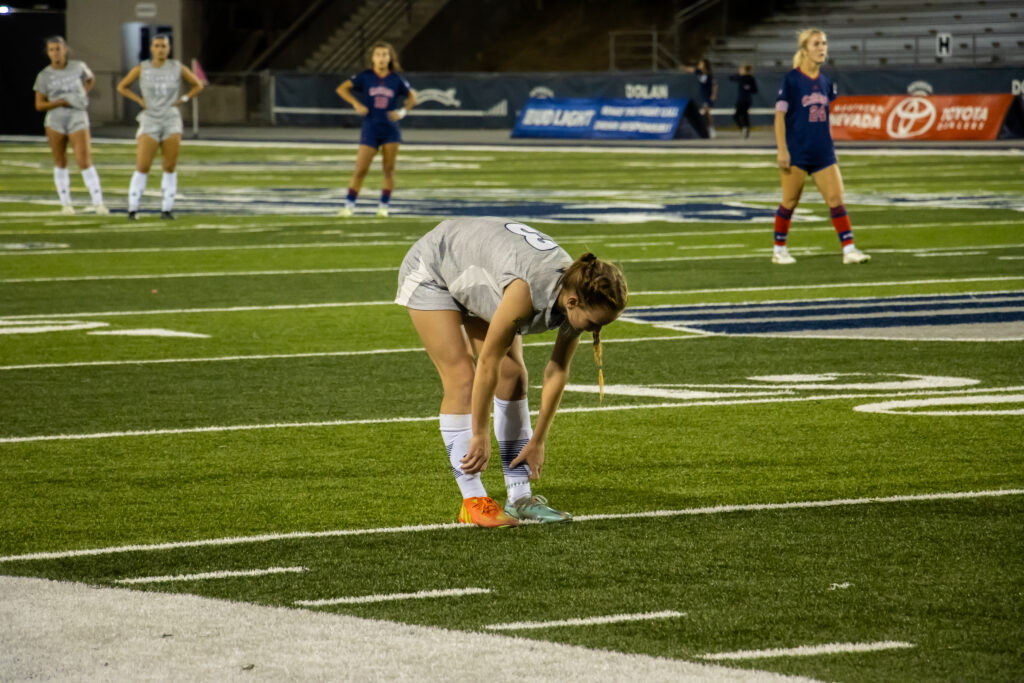 The Wolf Pack went head-to-head with Fresno State University at Mackay Stadium on Sept. 28 in their third conference game of the season. After a tense 90 minutes and only one goal scored by each team, the game ended in a draw.
The first half saw an intensity that only conference games bring out in a team. It was clear from the start that Nevada and Fresno were evenly matched, as they kept the ball in the center of the pitch for most of the front half, though each team attempted seven and five goals, respectively. The only yellow card of the half was given to Laura Mas Serra, Fresno State forward.
Both the Wolf Pack and the Bulldogs escalated their aggressive play from the first half in the second. The aggression paid off, however, as Trinity Sandridge, Nevada forward, was able to score in the seventy-eighth minute, marking her first goal of the season.
Nevada's lead was short lived, however, after a well-placed corner kick by Mas Serra tied up the game at 80 minutes 1-1. Gabby Brown, Nevada defender, got Nevada's first and only yellow card of the game at 88 minutes, while Lizbeth De Loera, Fresno forward, got Fresno's second yellow card of the game at 83 minutes.
The Bulldogs had five more shots on goal after Mas Serra's game-changing corner kick, including a penalty kick opportunity after the yellow card on Brown. But, Ally Larkin, Nevada goalie, was able to fight off everything the Bulldogs gave her. When the final whistle was blown, the game ended in a 1-1 draw.
Nevada is now 3-4-5 overall and 1-1-1 in conference play. The Wolf Pack will face San Jose State at home in their next game on Oct. 1 at 1 p.m.
Lily Walker can be reached via email at derekraridon@nevada.unr.edu or via twitter @RaridonDerek