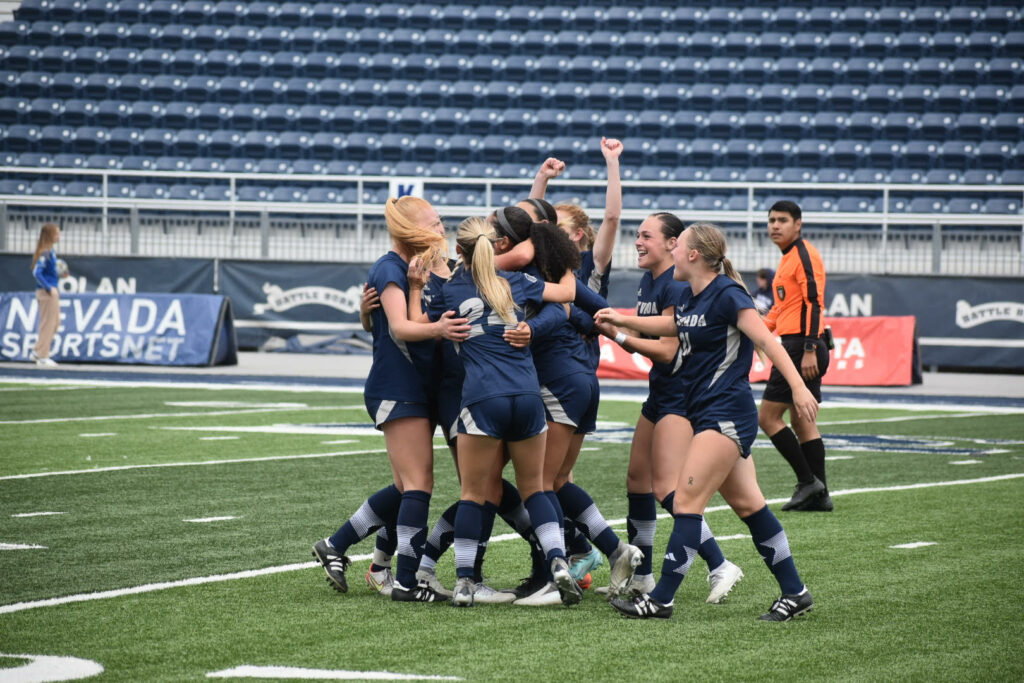 The Nevada women's soccer team faced the San Jose State University Warriors on Oct. 1 at Mackay Stadium, where they won their fourth game of the season 2-0, beating last year's win total of three.
The Wolf Pack started the first period strong when Maddie Benson, Nevada defender, scored the first goal of the game at 13 minutes, with an assist from Emily Rich, Nevada forward. Other than this first goal, the Warriors and Wolf Pack only had three shot attempts each going into the second half. The Warriors received four fouls while the Wolf Pack received seven.
Three minutes into the second period, Trinity Sandridge, Nevada forward, scored the Wolf Pack's second goal at 48 minutes. This was Nevada's last goal of the game, though they did have four more shots on goal. The Warriors, on the other hand, had 11 shots on goal, but the Nevada defense was able to hold them off with the help of Ally Larkin, Nevada goalie.
Nevada and San Jose had eight and nine fouls in the second period respectively. Only one yellow card was given in the period to Rich at 76 minutes, resulting in a penalty kick for Sabrina Weinman, Warriors midfielder. The shot was missed, however, and Nevada was able to hold off San Jose until the end, resulting in their 2-0 win.
Nevada's season record is now 4-5-4, beating their 3-12-3 record from last season. The Wolf Pack's conference record is now 2-1-1. The team will travel to Colorado Springs, Colorado to take on the Colorado College Tigers on Oct. 5 at 6 p.m.
Lily Walker can be reached via email at derekraridon@nevada.unr.edu or via twitter @RaridonDerek