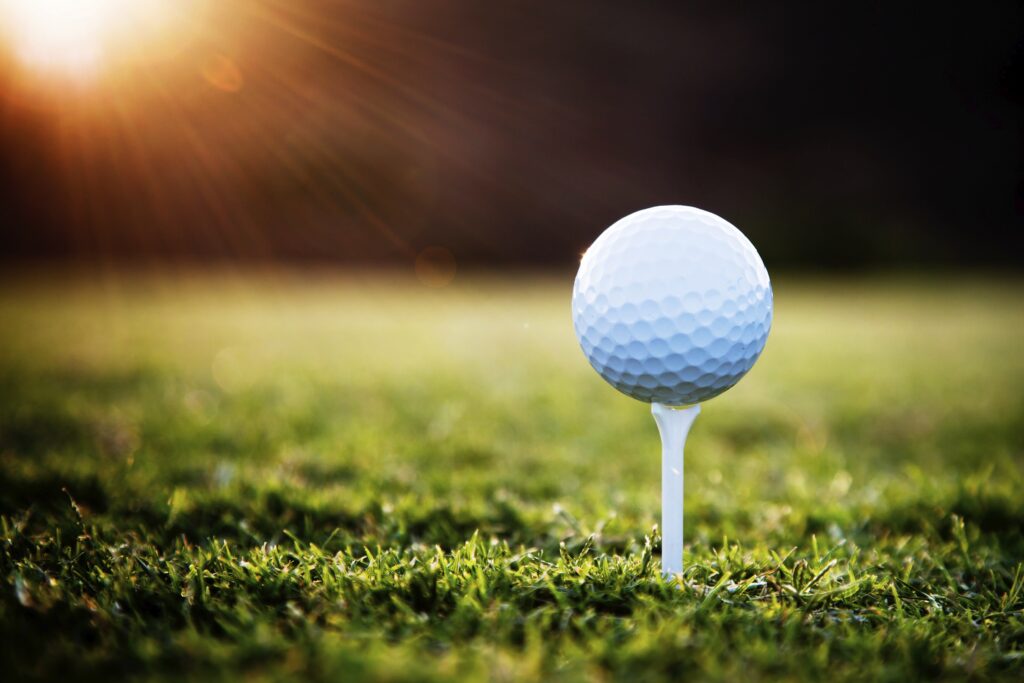 The Nevada men's golf team competed in the Mark Simpson Colorado Invitational on Oct. 2 and 3. After three rounds, the team finished seventh overall and scored an 865 (+1) between 17 teams.
Playing 54 holes total, Nevada finished above some of its Mountain West opponents, such as the University of Wyoming, Boise State University and the United States Air Force Academy. It was also Nevada's best 54-hole performance of the season thus far.
Nevada started off strong in round one where it carded 280 as a team, which was eight-under-par. With that score, the Wolf Pack finished round one in second place.
Supakit "Oak" Seelanagae, Nevada junior, and Johnathan Kim, Nevada freshman, lead the Wolf Pack in the first round. Both golfers recorded a score of 69, or three-under-par.
Seelanagae had a nearly perfect finish, collecting two birdies and six pars over the final eight holes of the round.
Kim had one of the best rounds of his young career, as the freshman finished round one just as strong as Seelanagae. He was exceptional over the final seven holes, collecting five pars and two birdies.
Alex Maxwell, Nevada sophomore, and Tom Patterson, Nevada senior, ended the first round with a score of 71. Both carded 13 pars and three birdies throughout the round .
Keita Okada, Nevada senior, finished up Nevada's lineup, scoring a 72 for an even par. Okada tallied 11 pars, three birdies and a bogey over 15 holes.
In round two, Maxwell stole the show with another incredible performance. He carded a 69, which was the best out of Nevada's lineup in the round. In total, Maxwell picked up nine pars, five birdies and one eagle.
Kim finished one below par, earning a score of 71. He picked up 13 pars and three birdies in his respective rounds. Okada copied his round one score, ending with an even-par of 72. He collected 12 pars and three birdies in his performance.
Seelanagae and Patterson took a step back in the second round. Seelanagae scored a 76, four above par, with Patterson scoring a 74, two above par.
The Pack ended the first two rounds with an overall score of 566, 10 under par and tied for third in the standings.
Nevada finished the third and final round by carding a 292, four under par. No one on the Wolf Pack finished under par in the third round, pushing them from third place to seventh to end the invitational.
Patterson finished with the best round three scores for Nevada, scoring an even par at 72. He made 12 pars and three birdies in the final round.
Kim finished the event with a 73. He collected 10 pars and four birdies, finishing 15th on the individual leaderboard with a -3 throughout the event. It was the best 54-hole performance of the freshman's career so far.
Seelanagae went on to card a 73 in the final round. The junior had eight pars and five birdies to end his day.
Okada finished with a 74, collecting 12 pars and two birdies in the final round.
Maxwell finished at the bottom of Nevada's lineup, carding a 79, which was seven above par, to end the event.
Here's how the Wolf Pack ranked individually over the three rounds:
T15. Johnathan Kim – 69-71-73=213 (-3)
T29. Tom Patterson – 71-74-72=217 (+1)
T35.Supakit (Oak) Seelanagae – 69-76-73=218 (+2)
T35. Keita Okada – 72-72-74=218 (+2)
N/A. Alex Maxwell – 71-N/A-79=N/A
Here's how Nevada ranked as a team:
1. San Francisco – 276-282-287=845 (-19)
2. Colorado – 285-282-280=847 (-17)
T3. UTEP – 281-284-289=854 (-10)
T3. Colorado State – 283-283-288=854 (-10)
7. Nevada – 280-293-292=865 (+1)
After the short two-day event, Nevada will have a few weeks off before its next tournament. The Wolf Pack will return to action on Monday, Oct. 16, where they'll play at the Visit Stockton Pacific Invitational. The three-day event is located at The Reserve at Spanos Park in Stockton, Calif.
Dominic Guiterrez can be reached via email derekraridon@nevada.unr.edu or via Twitter @d_m_g_16