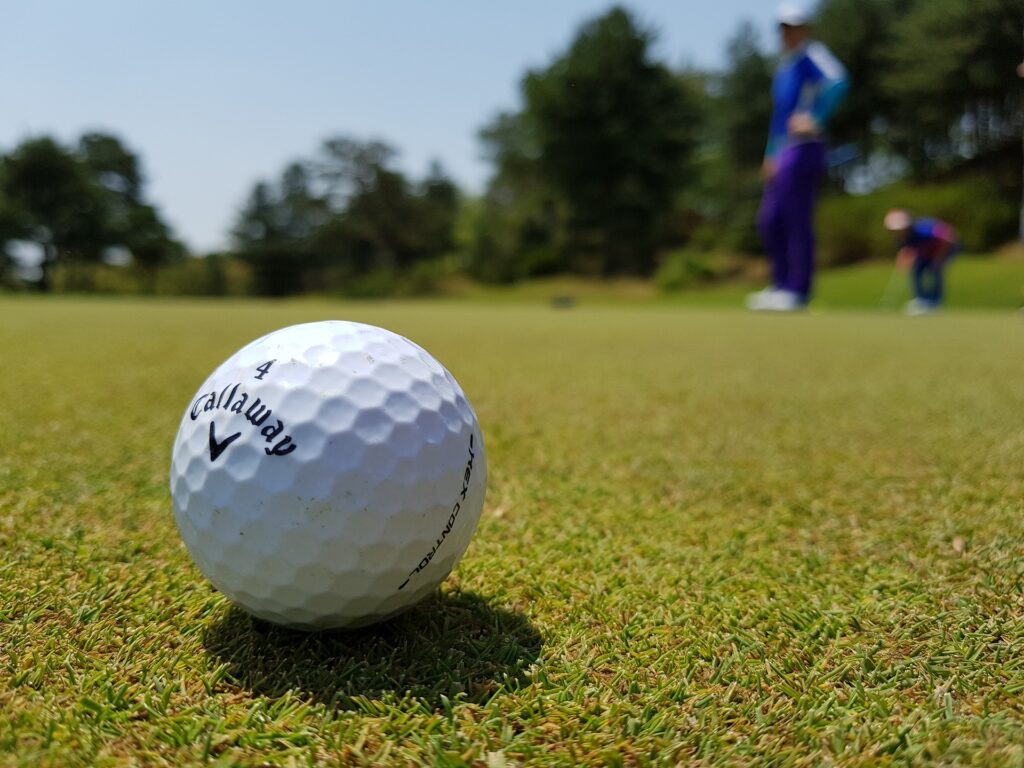 Leah John, Nevada fifth year, took first place in the Pat Lesser Harbottle Invitational on Oct. 2 to 3, leading the women's golf program to a second place finish in the event.
John entered the final day of the Pat Lesser Harbottle Invitational in 11th place, four strokes behind the leaders. By the end of the day, John had propelled herself from 11th place all the way to first. This was the second individual title of John's career, and the first of the season for the Wolf Pack women's golf team.
John showed out in her final round performance, carding a 66 (-6), a round which included 10 pars, seven birdies and one bogey, which brought her total score to 211 (-5) for the tournament. She finished one stroke ahead of runner-up Carly Strole, Grand Canyon University senior. The win was John's fifth career top-five finish and tenth career top-10.
The Wolf Pack ended up placing three golfers inside the top 10 finishers, with Gabby Kano, sophomore, and Nikki Chindavong, freshman, joining John in this honor. Kano carded a 75 (+3) in the final round, with 11 pars and two birdies. She finished in eighth at even par, taking home the second top-10 finish of her career. Chindavong, who was making her debut for the Wolf Pack team, carded a 73 (+1) in the final round, finishing in a tie for 10th at +1.
Anna Shultse, Nevada sophomore, and Raesa Sheikh, Nevada junior, rounded out the Wolf Pack lineup, finishing 50th (+9) and 65th (+12), respectively. Both golfers carded a 75 in the final round, Shultse having two birdies and 11 pars, while Sheikh had one birdie and 13 pars.
Nevada would ultimately end up placing second overall, losing out on the win due to GCU's team-wide performance. The Wolf Pack, who entered the final day in the lead of the tournament, carded a score of 289 (+1) in the final round. The Antelopes carded a 280 (-8) in the final round, four strokes better than any other team.
The Wolf Pack's second place finish was the Women's Golf Program's best since The Clash at Boulder Creek in 2022, a tournament which Nevada won. This also marks the first time that three golfers finished in the top-10 since that same tournament.
Looking ahead, the Wolf Pack will travel to Las Cruces, New Mexico, for the New Mexico State Golf Iconic Classic starting on Oct. 9th.
Chase Dulude can be reached via email derekraridon@nevada.unr.edu or via Twitter @RaridonDerek