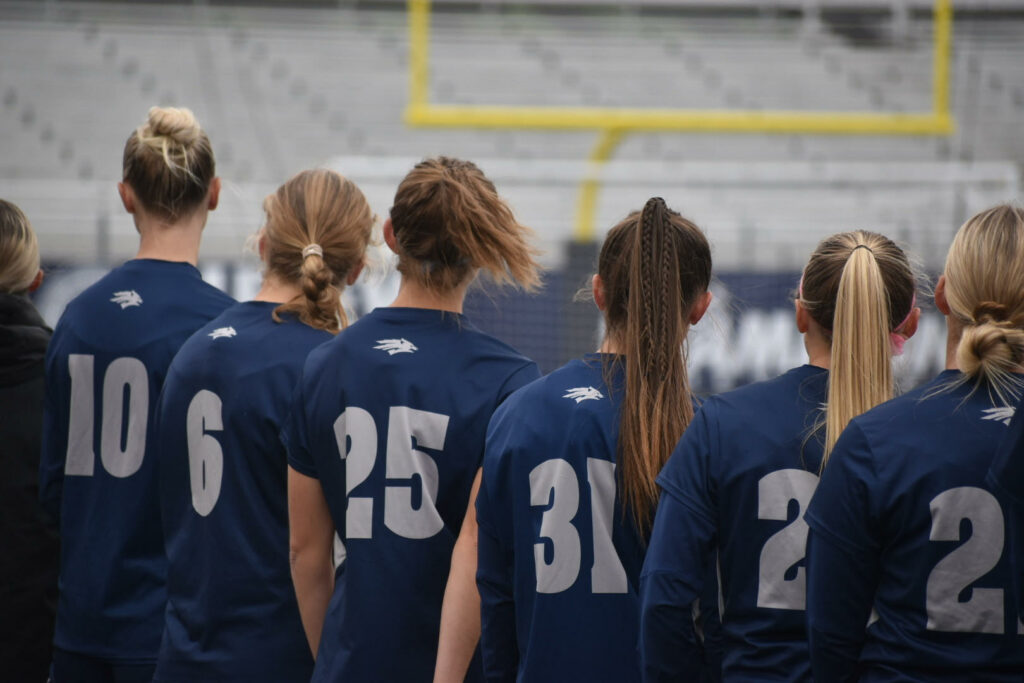 The Nevada Wolf Pack women's soccer team traveled to Laramie, Wyoming on Oct. 29 to face off against Boise State University in their first Mountain West tournament match since 2013. Two Boise State goals in the first half caused Nevada to give up the win to the Broncos, knocking them out of the conference tournament.
The first half saw 11 shots on goal from Boise State, two of which Nevada allowed to hit the back of the net. The first goal was scored in the 16th minute by Kenzie MacMillan, Boise State forward. The second goal was scored in the 34th minute by Sophie Drown, Boise State midfielder, with an assist by Carly Cross, Boise State forward. Nevada only had four shots on goal in the first half.
Neither team scored in the second half, though the Broncos did have 11 more shots on goal, while Nevada had seven. The Nevada defense and Emily McCue, Nevada goalie, made a total of 10 saves throughout the game to the Broncos' four.
Each team was given one yellow card in the second half. The first was given in the 64th minute to Gabby Brown, Nevada defender, while the second was given in the 72nd minute to Payton McBride, Boise State defender. Nevada had an overall total of eight fouls while the Broncos had 10.
Boise State University had a total of eight corner kicks throughout the game, while the Wolf Pack only had one during the second half.
The Wolf Pack women's soccer team ends their season with an overall record of 6-10-5 and a conference record of 4-6-1.
Lily Walker can be reached via email derekraridon@nevada.unr.edu or via Twitter @RaridonDerek