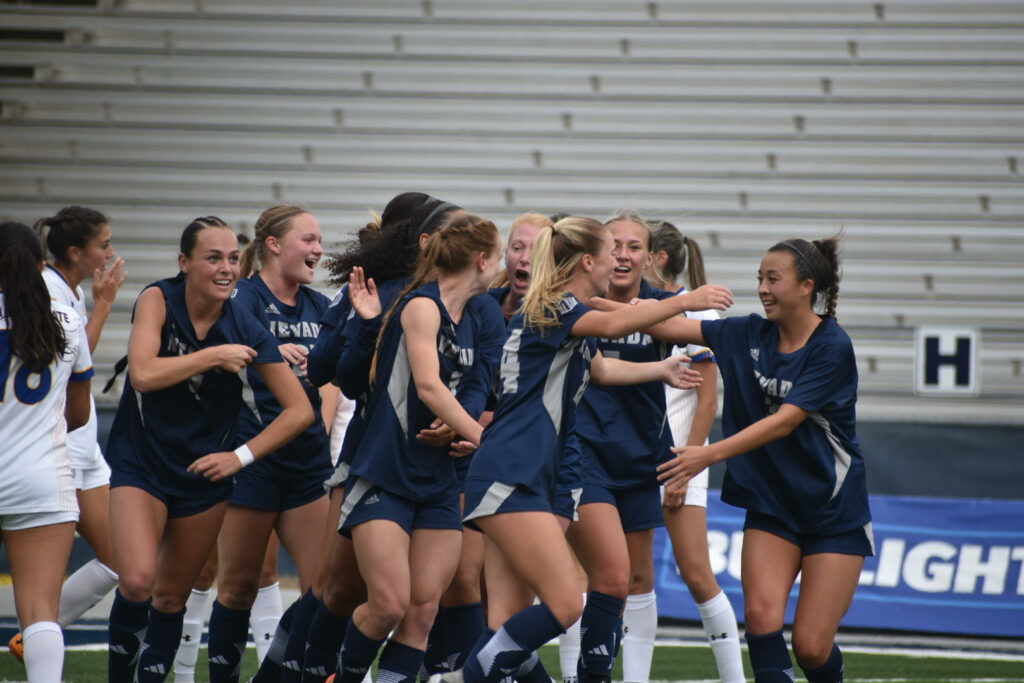 The Wolf Pack faced off against long-time rivals University of Nevada, Las Vegas on Oct. 26 in their last conference match of the season. After two off-side goal attempts by Nevada and a second-half goal by UNLV, Nevada was unable to defeat the Rebels.
The first half began with multiple goal attempts by both Nevada and the Rebels. None found the back of the net until the 13th minute when Emily Rich was able to head the ball in. However, offsides was called on Nevada and the point did not count. The Wolf Pack had a total of three shots on goal in the first half, while UNLV had seven. The only yellow card of the game was called on Gabby Cameron, UNLV defender, in the 38th minute.
There were multiple corner kicks to start off the second half for both teams, with a total of four for the Rebels and seven for Nevada. The first goal of the game was scored in the 64th minute by Trinity Buchanan, UNLV midfielder, off of a corner kick by Jules Dominguez, UNLV midfielder.
Although Nevada had seven shots on goal in the second half, they were unable to make any past the Rebels defense. Even with the Wolf Pack holding off any more scoring attempts from the rebels, they were not able to cash in on their seven shots on goal. Nevada lost their final match of the regular season 1-0.
Despite this loss, Nevada was able to obtain the No. 6 seed in the Mountain West tournament thanks to New Mexico's loss against San Diego State University. The Wolf Pack will have their first tournament game since 2013 on Oct 29 at 10 a.m. against No. 3 Boise State, who they lost to in conference play.
Lily Walker can be reached via email derekraridon@nevada.unr.edu or via Twitter @RaridonDerek