On a crisp October evening in Reno, Nev., The Cypress was transformed into a haven of indie rock dreams as Flamingos in the Tree took the stage, delivering a memorable performance. 
The night began with promising openers, Noah Linker and Night Rooms, setting the mood for what would become a captivating musical journey. Noah Linker kicked things off with an acoustic set that showcased his introspective songwriting and emotive vocals. The audience was immediately drawn into his heartfelt lyrics and soulful melodies, setting the tone for the evening with a touch of melancholic beauty.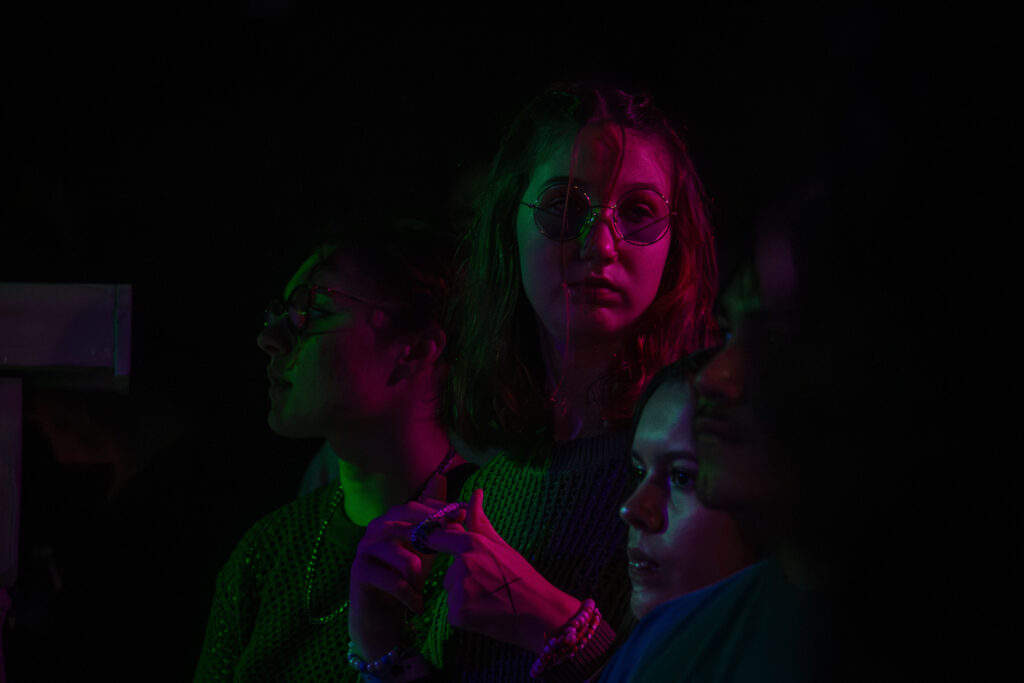 Night Rooms followed, with a dynamic performance that blended electronic and alternative elements, creating an atmosphere that was both ethereal and electric. Their soundscapes resonated through the venue, eliciting both contemplation and dance-worthy moments — a perfect precursor to the headlining act.
As the crowd buzzed with anticipation, Flamingos in the Tree emerged, drawing the audience into their ethereal realm. This Reno-born band's unique journey, from humble beginnings in a college dorm room to recording their debut record in a church basement, added a touch of nostalgia and authenticity to the evening.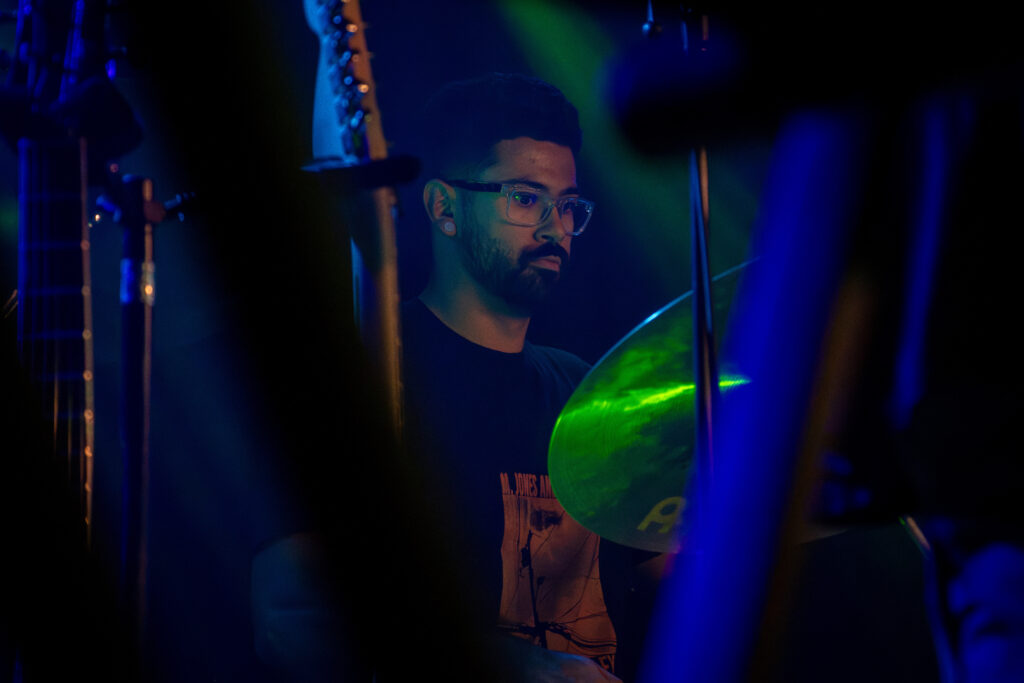 Flamingos in the Tree effortlessly transported the audience with their dreamy indie-rock sound. Their signature blend of wistful lyrics and dream-pop vibes created an ambiance that felt like a cool beach breeze, even in the heart of Nevada. The airy, yet immersive soundscapes painted vivid pictures and told stories of love, longing, and personal journeys.
Lead singer Daniel Escovar's vocals were the heart and soul of the performance. His emotive delivery, combined with the ethereal instrumentals provided by Spencer Thomas, Jarvis Humlick and James Pizzo, created an emotional connection that seemed to resonate deeply with the audience. Their setlist, which included tracks from their record "sunsets that i had w u," was a sonic journey that left no listener untouched.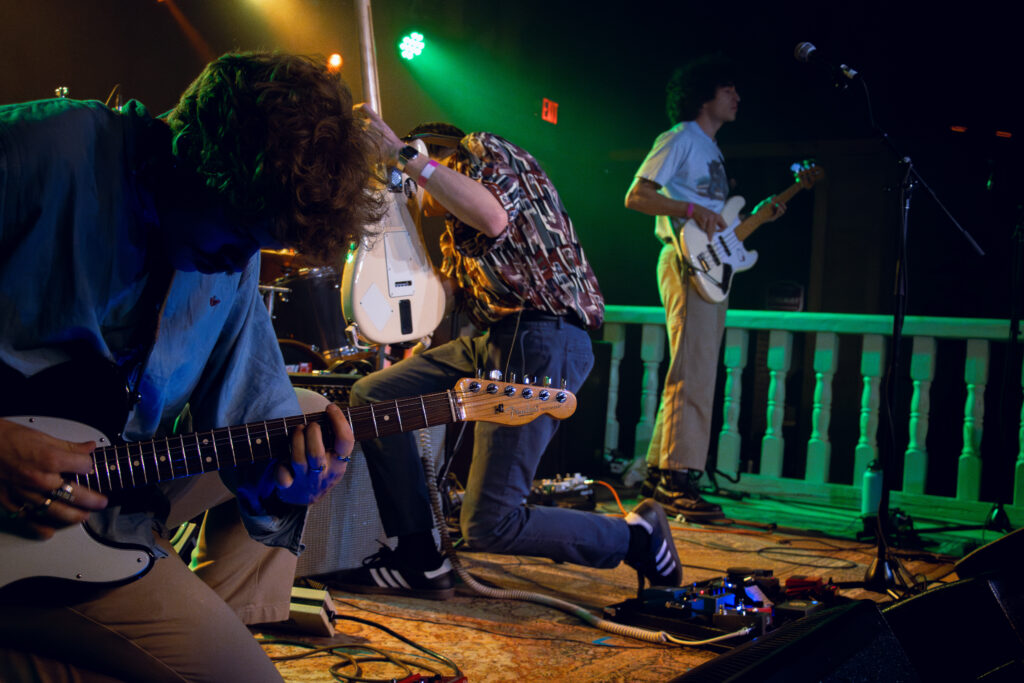 One of the standout moments of the evening was their performance of "Sarah Tonin," a track that embodies the band's signature sound with its dreamy guitar riffs and heartfelt lyrics. The crowd swayed and sang along, completely immersed in the world Flamingos in the Tree had crafted.
As the night came to a close, the band shared that they had recently relocated to the Bay Area, signaling an exciting new chapter in their musical journey. The audience left The Cypress that night feeling not only musically satisfied, but also with a sense of anticipation for what this talented group of musicians will create next.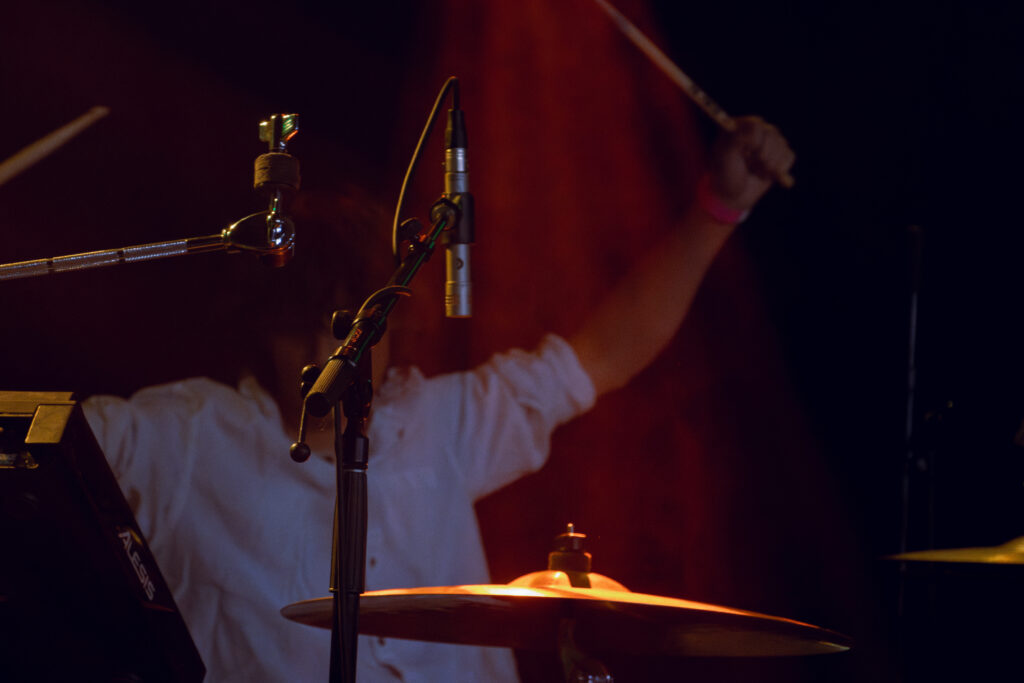 Flamingos in the Tree's performance at The Cypress was a testament to the power of indie music to create emotional connections, transporting the audience to a dreamscape where sunsets and memories intermingle. The night left no doubt that Flamingos in the Tree is a band to watch as they continue to craft their unique and captivating sound.

Emily Hess can be reached via email at peregrineh@unr.edu or on Twitter via @NevadaSagebrush.