This year, the University of Nevada, Reno's annual Welcome Week ended with a concert of contradictions.
Held in Lawlor Events Center on Sept. 1, the 2023 Welcome Week Concert brought oft-featured rapper and contemporary R&B artist Ty Dolla $ign on-stage, with local DJs Micah Meyers and Adam Vaughn opening. Presale tickets this year climbed to $30 — as compared with 2015's $15 — perhaps prompting some to stay away.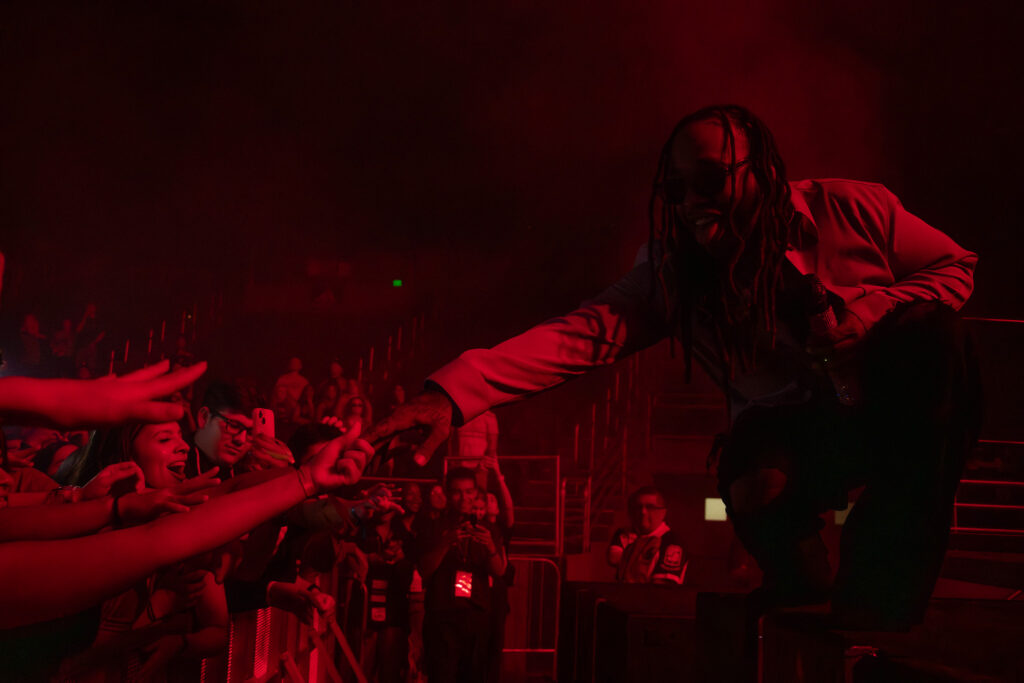 Attendees had plenty of time to shuffle in before the headliner made his appearance two hours after the concert's 6 p.m. start time. The floor was easily Lawlor's most boisterous region that night, but the surrounding stadium seating remained sparsely occupied throughout. A few sprightly groups took to the balconies and danced there, though most stayed in their seats.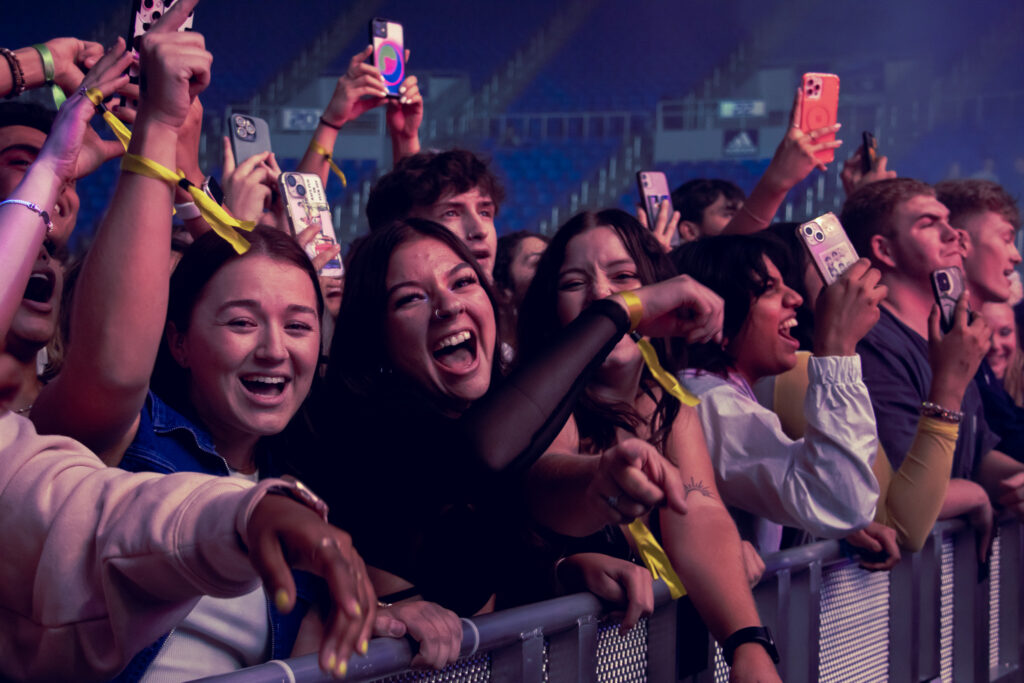 Outside, a trio of police cars lined the 15th Street entrance to Lawlor Events Center, with event staff on megaphones barking policy.
If memory serves, one staffer shouted: "Wristband to the right! No wristband to the left! No drugs, no alcohol, no bags!"
To ensure the strictly sober night didn't get too wild, the Associated Students of the University of Nevada programming department had both opening DJs read a statement urging attendees to stay hydrated with a water station in the lobby and expressly forbidding mosh pits and crowd surfing; sorry, guys.
Prompt, early attendees with a freshman's sense of punctuality were treated to a "who's who" of recent pop music in Micah Meyers' crowd-pleasing set. Meyers produces mixes with a satisfying rise and fall and a good command of the space, but it was mostly lighting who had a field day during his star-studded lineup. Dynamic, well-timed and overpowering — it proved to be a strength at Lawlor for the rest of the night.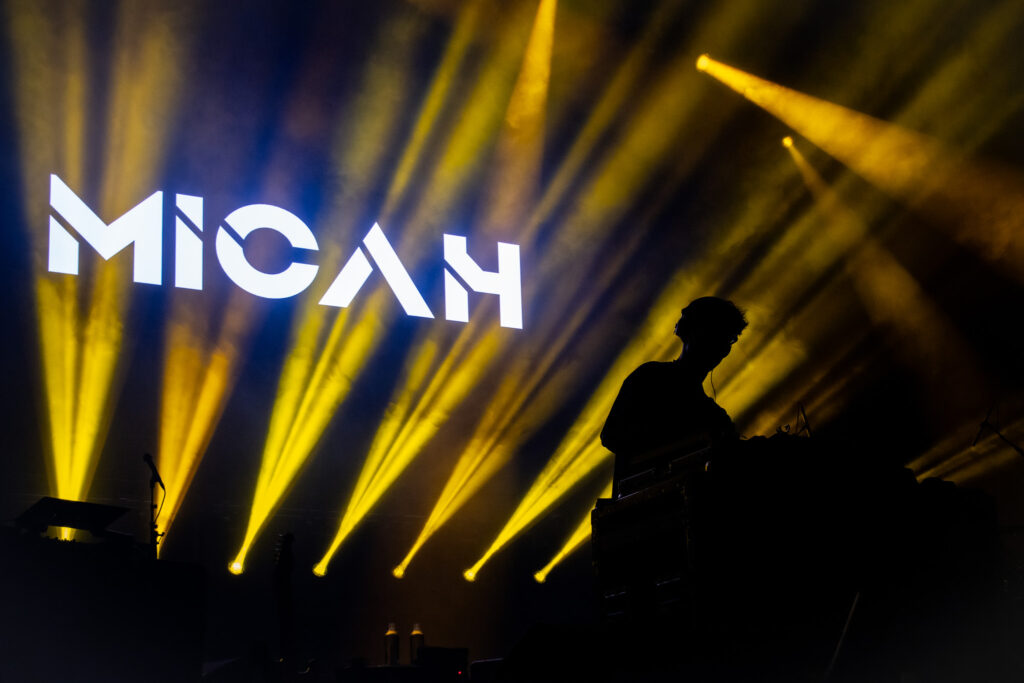 On the other hand, DJ Adam Vaughn alters his material to a much greater and louder extent than Meyers does. He was often barely audible over the music in his own set. Much of it could be felt from the sternum, with the vibrations reaching high up in the stadium seats, anchored by a thorny landscape of gripping, grating digital instrumentation and relentless percussion.
Save the night's second appearance of David Guetta and Bebe Rexha's "I'm Good," Vaughn's track list was refreshingly broad, literate and complex, shaking off the oppressively hyped vibes of modern party music. Works by Stevie Nicks and AC/DC made an appearance alongside the contemporary, inventively remixed and strangely dance-able.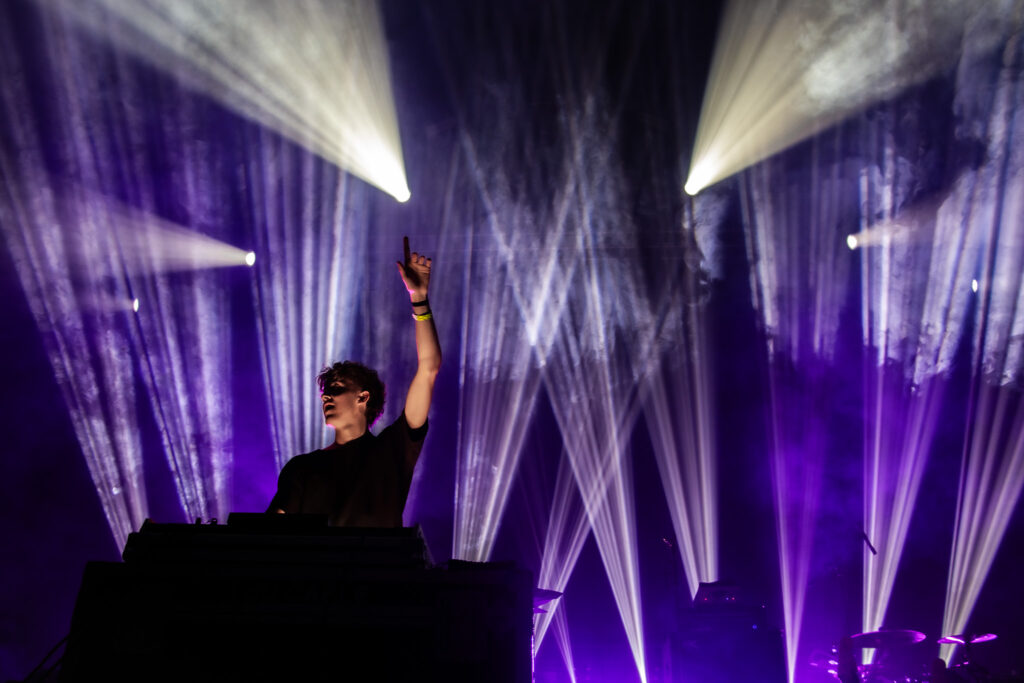 But here, something happening all night in small doses slowly came into relief. Vaughn, when you actually can hear him, curses intensely. This can be good for an artist's stage presence. Breaking a taboo catches people's attention. It makes them feel free of the institutions that watch and regulate their behavior all week.
At an official, school-sanctioned event intended largely for new students, an interesting tug-of-war came into play. What would soon become clear later in the concert, Ty Dolla $ign's stage presence and music, are even more raunchy than Vaughn's. What does it say when the University invites him to kick off the school year? Does it speak to a sense of newfound college independence that's already there in the university's incoming freshman? Or is it "I'm a cool mom" straight out of "Mean Girls," written large on Lawlor's stage?
"I said, Nevada," Ty Dolla $ign announced in what had to be within his first minute on stage. "What the f— is up?!"
The set list itself proved surprisingly laid-back for all the energy Ty Dolla $ign brought to the moments in-between. The artist, who is known mostly for his features on songs like "Sucker for Pain," "Work from Home," and "Psycho," showed off his much slower solo works, which showcased his singing voice. Much of it would feel more at home at a small high school prom than in a thundering stadium.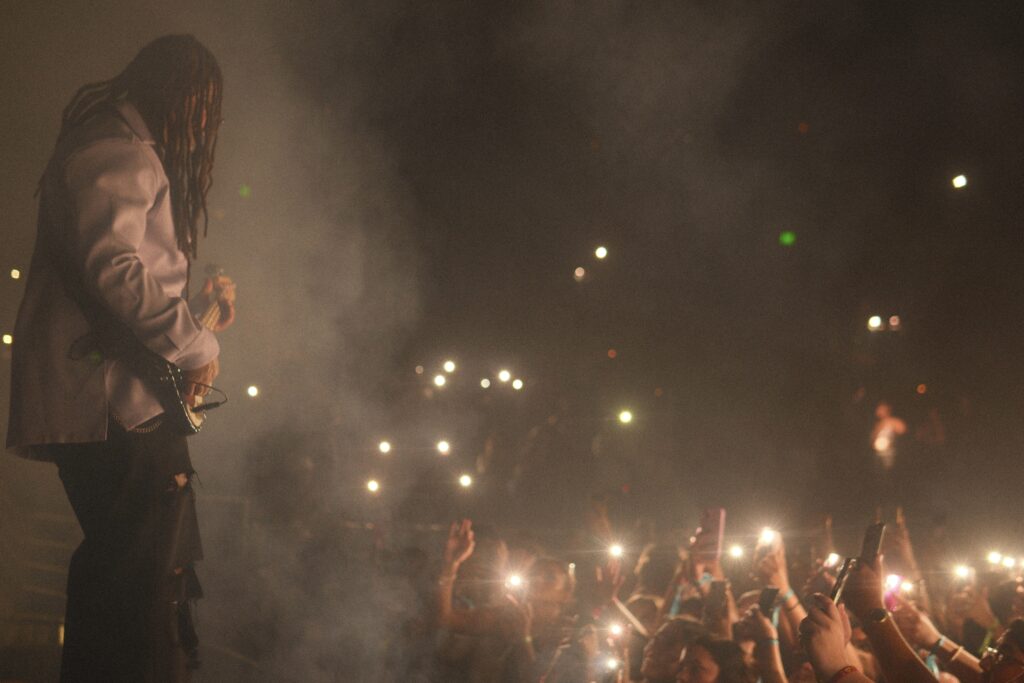 This is where sound editing for the concert hit a major snag. In an effort to make his discography fit the vibe, the percussion was dialed up so extensively that it drowned out the rest of the instruments. During "By Yourself," an otherwise confident, easy-going song about a woman who supports herself without a relationship, the percussion shredded the bass entirely. For "It's A Vibe," a 2 Chainz track on which he features, the live listening experience was roughly akin to what it would be like if a cajón — the Peruvian box drum known for its use in flamenco music — tried to murder you.
Hearing-adverse percussion aside, the "ladies" in the audience were prominent in Ty Dolla $ign's music and pre-track call-outs, for "By Yourself" and beyond.
At one point, he said: "I heard Reno has the hot girls. Where are the hot girls at?" Plenty, to be fair, readily cheered their presence. However, given pop culture's persistent sexualization problem, any breach of the subject is bound to strike a strange balance. Go too far into showily enlightened male feminist territory and it comes across as try-hard; fall back on old tropes and ride-or-die chicks and it's dated.
Here, Ty Dolla $ign tried to come across as self-aware, but he hit an odd note. In the lead-up to "Spicy," he asked the ladies in the audience, "Are you f—ing [tonight] or not? I'm saying, respectfully, though — respectfully." Is there any way to ask that question respectfully? Maybe not being respectful about it is the whole point. This is a concert designed to make you forget you're at school in the first place.
The song, immediately following, was accompanied by a video of a faceless, bikini-clad body, slowly being drenched by water from above. The same screen behind the stage featured a woman on horseback, the silhouette of a woman pole dancing against the sunset and a close-up of sand-covered cheeks shot from behind at various other points during the set.
Inevitably, plenty of attendees were likely being truthful when Ty Dolla $ign asked if they were "trying to get f—ed up this holiday weekend," as Labor Day was the following Monday, and they roared in the affirmative. The cheer was frankly too loud for all the freshmen in the audience to have stayed quiet.
But is turning up inevitable? Is it universal? Does the university have no choice but to embrace it with Lawlor Events Center's open arms?
It seemed as though only a small fraction of the school's over 14,000 undergraduate students were going wild on the floor that Friday. I suspect a sizable portion otherwise were already in their jammies, brushing their teeth.
Peregrine Hart can be reached via email at peregrineh@sagebrush.unr.edu or on Twitter @pintofperegrine.