The summer of 2023 saw a multitude of smash-hit blockbuster films and somber, slow burn dramas, all worthy of praise. From "Barbie" to "Blue Beetle", "Mission Impossible" to "Elemental", here they are, ranked:
11. "Blue Beetle"
Director: Ángel Manguel Soto
Starring: Xolo Maridueña, Bruna Marquezine, George Lopez, Belissa Escobedo
With Zack Snyder's DC Cinematic Universe in the rearview mirror, "Blue Beetle" is a cold drink of water. This movie's presentation and tone does not break any new ground, but the proud Latinx representation presents a fresh take on the oversaturated superhero genre.
Due to issues with originality and a villain who feels like they came straight out of the 2000s, "Blue Beetle" finds itself at the bottom of the list.
10. "Elemental"
Director: Peter Sohn
Starring: Leah Lewis, Mamoudou Athie, Ronnie Del Carmen, Shila Ommi
Pixar's "Elemental" received a disappointing and lukewarm response from audiences when it first came out, but that doesn't change this fact: it's still worth a watch. It's a heartwarming romance that shows great creativity in its concepts and mastery over 3D animation. The problems come with its lackluster pacing, underdeveloped motivations and a plot that frustratingly leaves so much emotional potential on the shelf in place for an action-based climax in our emotional drama.
9. "Mission: Impossible – Dead Reckoning Part One"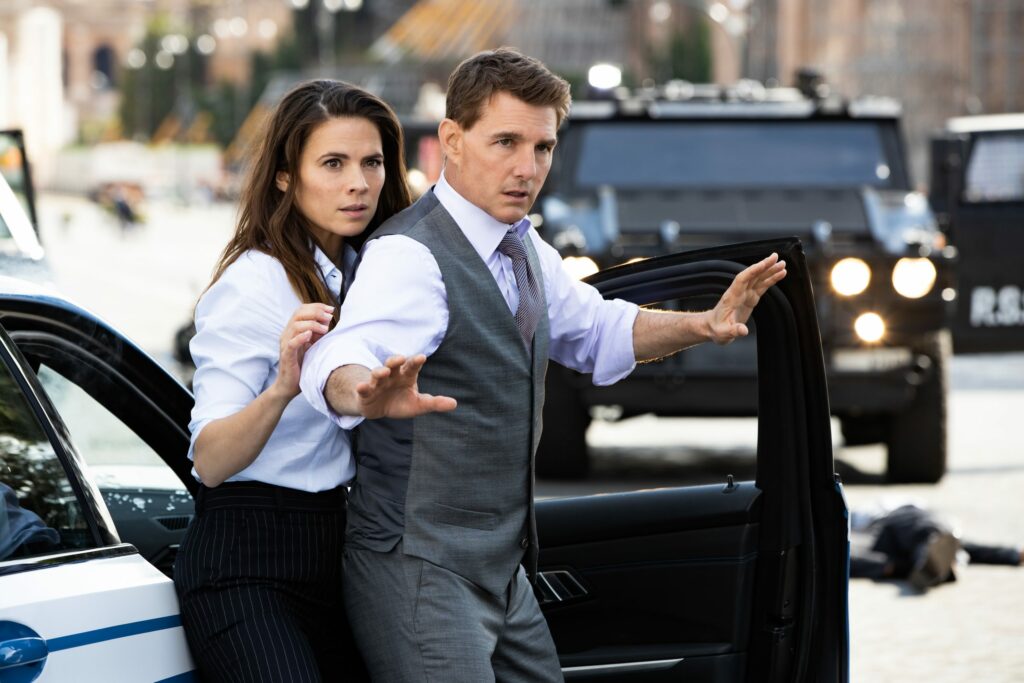 Director: Christopher McQuarrie
Cast: Tom Cruise, Hayley Atwell, Esai Morales, Rebecca Ferguson
"Mission: Impossible – Dead Reckoning Part One" is an example of fantastic filmmaking with little impact. Despite having some of the best action in the entire genre, A-list talent and a theoretically exciting plot, this movie fails to make any impression. In fact, it comes off as self-serving and pretentious. It's packed with action set pieces that are reminiscent of earlier films in the franchise. Ethan Hunt, played by Tom Cruise, is about as interesting as your grandmother's knitting tutorials. The plot centers mostly around how Hunt is just such a cool guy and everyone in the world — including a godlike A.I. villain — is obsessed with hurting him through his love life.
8. "Asteroid City"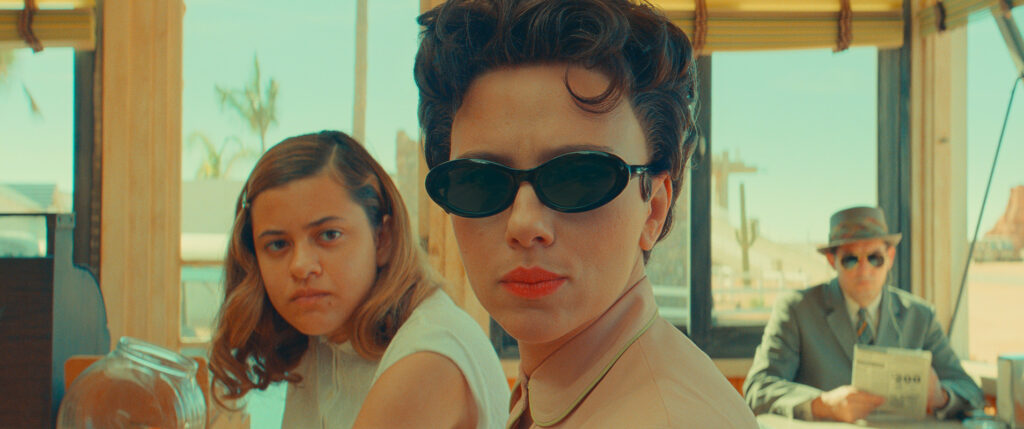 Director: Wes Anderson
Starring: Jason Schwartzman, Scarlet Johansson, Tom Hanks, Brian Cranston
Wes Anderson's newest entry, "Asteroid City", is a visual flex that contains masterful cinematography by Robert Yeoman and Anderson's signature dry humor. The story is his most mature and self-referential yet. It has a meta-contextual discussion on art and what it means to be a star. However, despite having thought-provoking writing and one of the best interpretations of an alien in recent times, the repetitive tone and music make this experience monotonous. In the end, it's just another Wes Anderson movie, even though it's not an inherently bad thing.
7. "Teenage Mutant Ninja Turtles: Mutant Mayhem"
Director: Jeff Rowe
Starring: Nicolas Cantu, Micah Abbey, Brady Noon, Shamon Brown Jr.
This list leaps in quality from good to great with "Teenage Mutant Ninja Turtles: Mutant Mayhem." The movie takes its time to develop a new interpretation of the turtles, with an engaging and emotional conflict.The plot is only made better by a talented voice cast with fantastic chemistry. With a gorgeous new art style, exhilarating action and great comedy, this movie shines. The only problem is that it ended so soon.
6. "Talk to Me"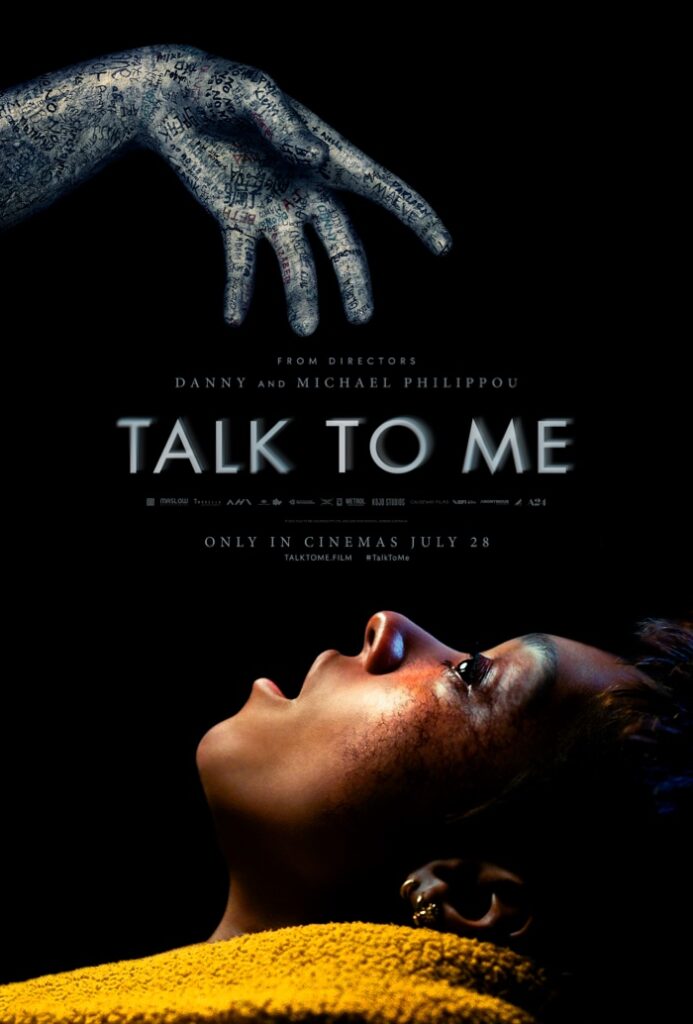 Directors: Danny Philippou, Michael Philippou
Starring: Sophie Wilde, Alexandra Jensen, Otis Dhanji, Zoe Terakes
"Talk to Me" was the surprise hit of the summer — it's an original horror movie directed by two YouTuber brothers. While the movie feels familiar in its plot progression, it distinguishes itself by being a heartbreaking drama disguised as a ghost film. With characters you want to survive entangled in a tragic setting where everyone's decisions are well-motivated but still lead to more suffering, this movie will glue you to your seat for this depressing and horrific ride.
5. "Guardians of the Galaxy: Volume 3"
Director: James Gunn
Starring: Bradley Cooper, Chris Prat, Zoe Saldana, Chukwudi Iwuji
The third entry in the Guardians of the Galaxy franchise is not only close to being the best in the trilogy, but it is also close to being the best movie in the entire Marvel Cinematic Universe. James Gunn proves that despite being three movies in, he can pull off an emotionally powerful and thrilling experience with characters who are so loveable. Though it can be overly cheesy at times, the film makes me excited to see what Gunn has planned for his forthcoming DC universe slate.
4. "Oppenheimer"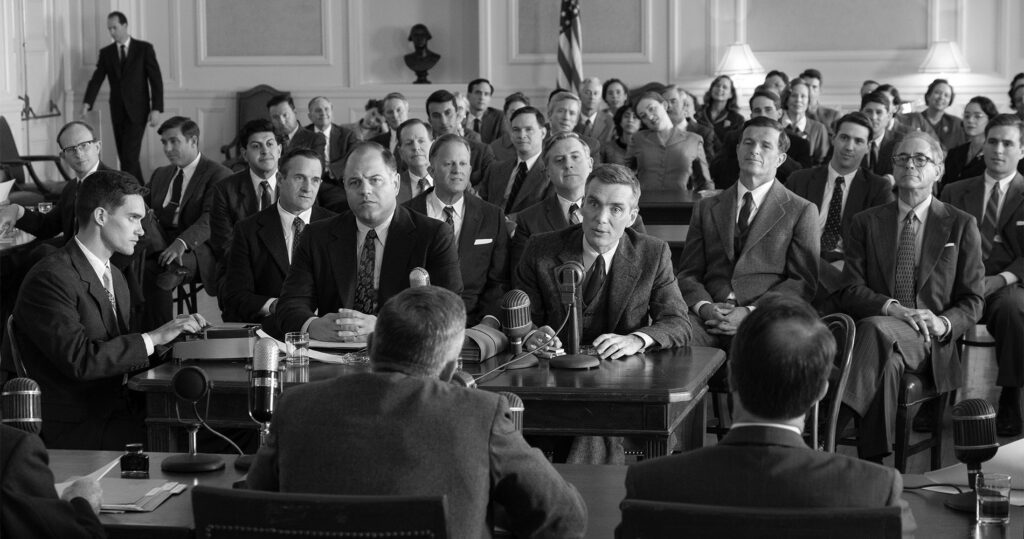 Director: Christopher Nolan
Starring: Cillian Murphy, Florence Pugh, Matt Damon, Robert Downey Jr.
This summer had one of the most fascinating phenomena with the "Barbenheimer" face-off. Between the two movies, it would not be "Oppenheimer," but that does not mean it wasn't also amazing. This movie has fantastic cinematography, acting, writing and pacing. It also fosters a conversation around the life and morality of J. Robert Oppenheimer. It makes me so hopeful for the future of filmmaking that a movie, like "Oppenheimer," can render men talking in boardrooms compelling enough to make an impact on the cultural zeitgeist. That, and a spellbinding score, is why "Oppenheimer" earns its place as the fourth best movie of the summer.
3. "Barbie"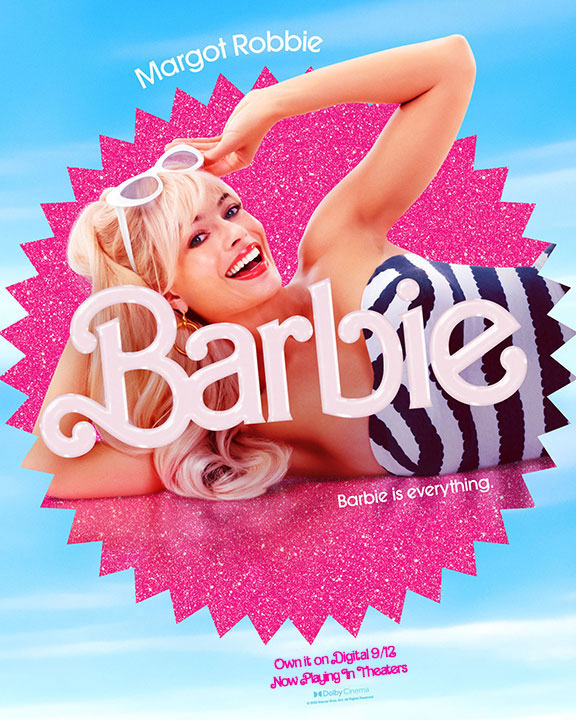 Director: Greta Gerwig
Starring: Margot Robbie, Ryan Gosling, Will Ferrell, Emma Mackey
Of the two movies that were a part of the Barbenheimer phenomenon, "Barbie" just barely gets the advantage on "Oppenheimer" by being so damn witty. This movie feels unreal — from the dream-like sets, the outrageous comedy and the inhuman yet emotional acting — especially by Ryan Gosling. Its defining feature is its exploration of nuanced yet explicit feminist themes. It seems as though everyone's love for it only grows with every watch.
2. "Spider-Man: Across the Spider-Verse"
Director: Kemp Powers, Justin K. Thompson, Joaquim Dos Santos
Cast: Shameik Moore, Hailey Steinfield, Oscar Isaac, Jason Schwartzman
Speaking of movies that felt unreal, "Across the Spider-Verse" soars as a movie so perfect, it feels like it shouldn't even exist. Its characters, comedy, drama, animation and writing are so intricate. It's a shock the second Spider-Verse installment didn't take over a decade to produce. It takes the Spider-Man formula and uses it as a meta-commentary on what it means to be a part of a community of people who are like you and what it means to be Spider-Man. The villains challenge Miles in ways Spider-Man has never been before throughout the film.
1. "Past Lives"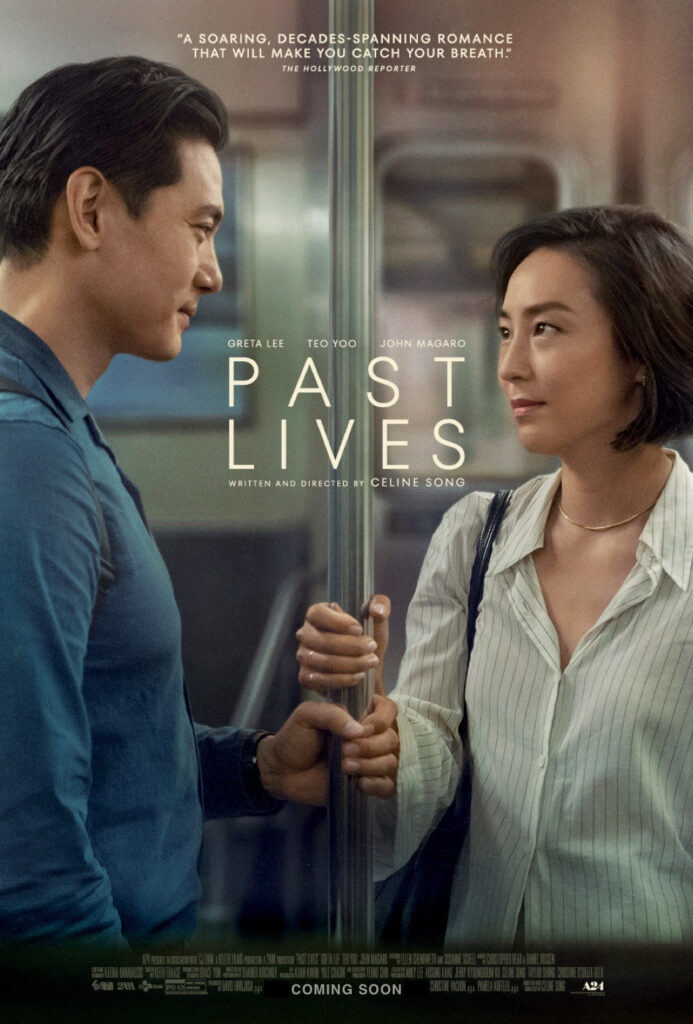 Director: Celine Song
Cast: Greta Lee, Teo Yoo, John Magaro
All the films in this list are good. Half are great, and a third are perfect, but none can entice so much emotion out of the audience the way "Past Lives" does. The film is a personal story from Celine Song, and the audience can feel it in every line delivery. The film is unexpectedly emotionally thrilling, and viewers can't help but relate to the struggles of people who attempt to create interpersonal connections but are stopped by cultural differences.
This movie relishes in the subtle interactions and will often go lengths of time without spoken dialogue. In those moments, it's clear that so much was being spoken between them, but it was difficult to discern the exact meaning. That's the point of the movie. It gives time to develop something so human and artistically represents the unspoken moments humans share that no one else will understand.
It is for these reasons, and more, that "Past Lives" is one of the best movies of the summer.
Quay Skankey can be reached via email at peregrineh@sagebrush.unr.edu on Twitter @SkankeyQuay, or on Instagram @quay_skankey