The University of Nevada, Reno's Department of Theatre and Dance has gone a full year without lighting, sound or sets.
Mike Fernbach, former lighting and sound technical specialist, left the position in spring 2022. With the department lacking a technical director during his last few years at the university, Fernbach took on additional responsibilities. It was clear from the beginning that he would need more than one replacement.
This fall, Don Eller took the mantle as lighting and sound technical specialist. Kyle Blomquist, the new technical director, is set to start in October.
Louis Niebur, the department's current interim chair, is looking forward to a fruitful year for theater tech.
"Last year was essentially our department treading water until we had a new technical director," Niebur said. "Everybody pulled together to try to do [Fernbach's] job. So it's amazing, that this year, we can return to full productions."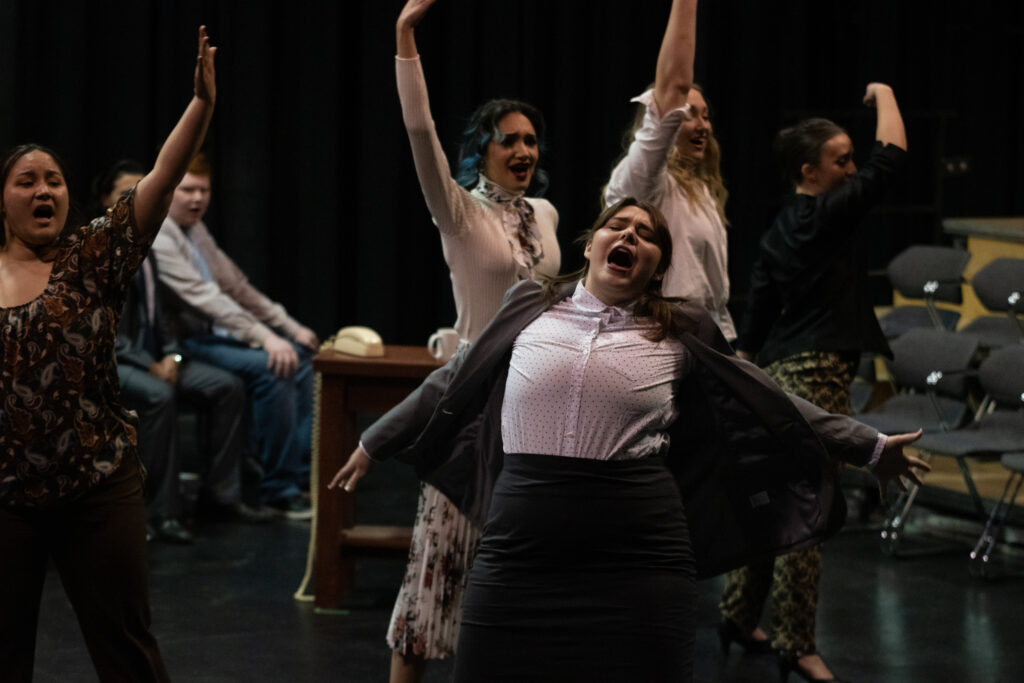 That includes a return to the department's marquee venue, the Redfield Proscenium Theatre in Church Fine Arts.
"All three productions this academic year are scheduled to be in the Redfield," Eller said. "There's a dance show this fall in November, we're going to do the musical 'Assassins' in February, and we're going to do a show called 'Girls Like That' in April."
The season this year is shortened from the department's usual six productions to accommodate the transition, Niebur explained.
"Slightly reduced production catalogue, because we didn't know we'd have these positions yet," Niebur said. "Starting next year, we'll be able to know what we're capable of a little better."
For now, "Assassins" and "Girls Like That" will mark an exciting turning point for Eller, who comes to the university from Eastern Arizona College.
"I'm looking forward to doing more contemporary plays — plays that are a little edgy," Eller said. "My last two jobs have been in very religious-heavy communities, and there's just certain things they don't want to see or even think about, but that's not a problem here. I haven't done anything that I would describe as having teeth in quite a while. And 'Assassins' and 'Girls Like That' both have some teeth."
This is true of "Assassins" in more ways than one. It shares something important to acting students with last year's ambitiously staged "Cabaret."
"I have to say, too, musically, 'Assassins' and 'Cabaret' — they're not easy shows," Niebur, a trained musicologist, added. "We're giving students professional-level experience with the productions, and now we're able to give them professional-level experience with tech, too."
Yassi Jahanmir, who directed "Cabaret" last year with extensive help from choreographer Nate Hodges and music director Aren Long, had to guide the cast through an already-difficult script and musical landscape.
Though "Cabaret" was chosen for the season in part because it suited technical constraints, Jahanmir's cast faced a rushed rehearsal schedule and the responsibility of wearing many hats.
"Anyone who does theater gets a little scrappy because you have to," Jahanmir said. "You have to learn how to work with a low budget and low tech capabilities. But I'm not a lighting designer; I'm not a set designer."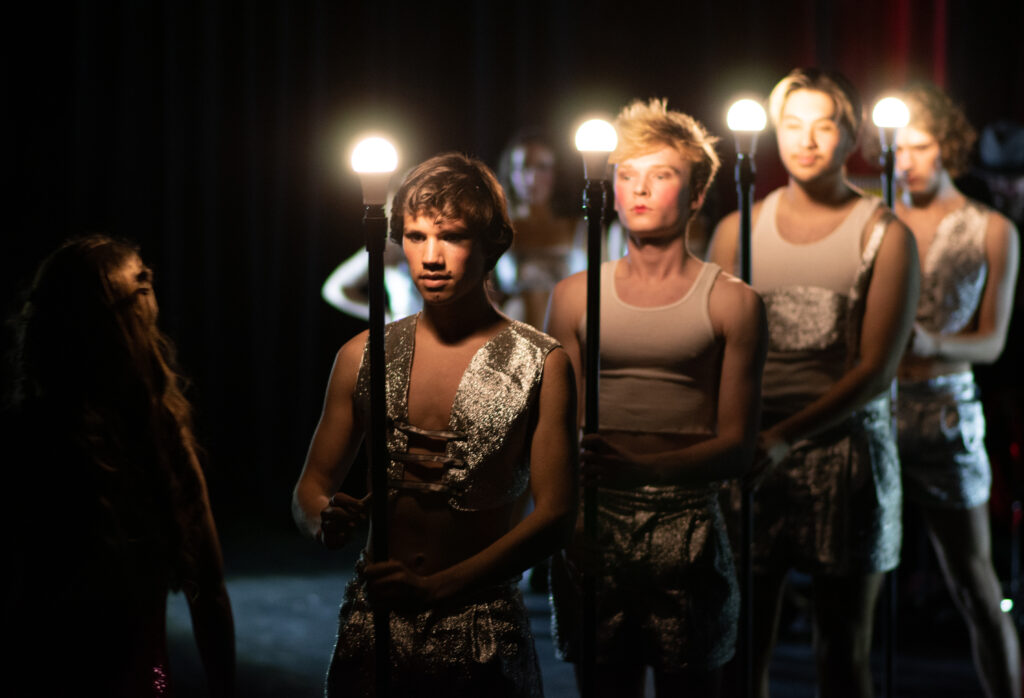 In the end, the process yielded striking results, but it's not how most professional theater works. Lighting came into the process after only a week of initial rehearsals, and actors had to bring it into their choreography fairly early on in what Jahanmir called a "deep collaboration" between the performance side of the musical and its informally-devised tech.
"I think we made some really cool choices due to necessity, but you can still find that deep collaboration [with technical staff], and it would've been better to have more professionals in the room," Jahanmir said.
Even more performance-focused students are in need of some technical theater training and exposure, Jahanmir added.
"It's good to have students have fully-produced shows because they'll understand how the theater world works. They'll understand what a cue-to-cue is, what tech week is. These are just parts of the process. It's important to have a basic knowledge of every part, and that's how our curriculum is structured," Jahanmir explained.
Don Eller, for his part behind-the-scenes, agrees.
"What's important for the performers is to understand how they need to maneuver around the technical elements, which they can't do if it's not here," Eller said.
Eller cited an old adage about lighting that demonstrates just how much practice it takes to get used to moving in harmony with theater tech:
"If you can see comfortably," he recounted, "you're not in your light."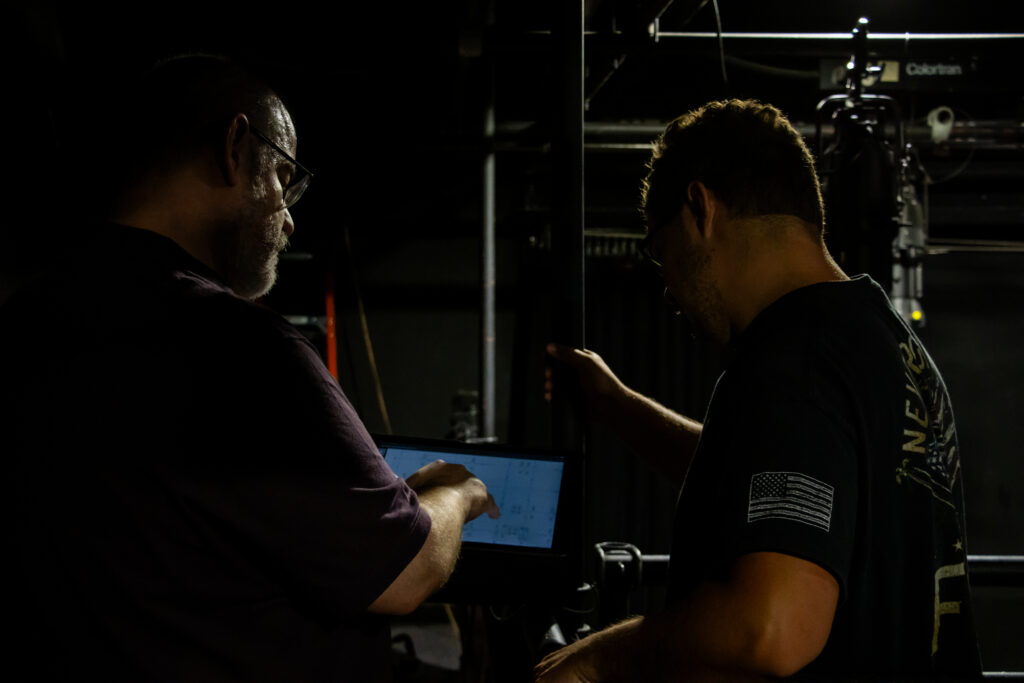 Eller is already on board and teaching a few classes this semester. Blomquist will be joining ahead of rehearsals for "Assassins" later this term, fresh off a stint with a professional theater company. 
"We did a national search, found some amazing candidates and Kyle won the position," Niebur said. "They have a lot of experience in different kinds of productions, and I think they're going to bring a fresh perspective to UNR. A lot of our performers come from a professional background, but to have someone from the technical side understand how the business works right now is going to be exciting for our productions."
For these two steps forward, however, it seems the department faces another step back. Kendra Bell, who served as costume designer, left before the start of the semester. Productions this year won't have original costume design. Nikki McCarroll, the costume shop manager, will be taking on classes and some production duties until a replacement is found.
"Our shop manager has had to step into the role to some extent," Niebur said, "though we're not designing new costumes this season — we're pulling from our inventory. UNR has been here for so long, we've built up a great historical collection. The problem is if we want to do more contemporary things, we don't really have the capacity for those kinds of things until we have a new costume designer. That's our next hurdle to tackle."
When the Department of Theatre and Dance receives the go-ahead, the search for a new costume designer will begin.
In the meantime, the show will go on.
The Department of Theatre and Dance will be mounting the Fall Dance Festival on Nov. 2 in the Redfield Proscenium Theatre.
Peregrine Hart can be reached via email at peregrineh@nevada.unr.edu or on Twitter @pintofperegrine.